Car-as-a-Service:
pay per use over owning as an emerging global trend
Nick, 25 years old, rides a scooter to work.
Leya, 37, lives in Amsterdam. Her main mode of transportation is a bicycle.
Susan and Alex, a couple from Berlin, use the metro to get to the office.
I am sure you know all of these people. Maybe they are your family members or friends or maybe it is you or has been you at one stage of your life. 20 years ago these people would have had their private cars parked next to their houses, one for each grown up with a driver licence in a household. These days, we use all kinds of mobility solutions to get from one place to another, we have more options to save time spent in traffic jams. We calculate the total cost compared to our needs and when possible choose shared mobility. As modern citizens, we value time and comfort together with sustainability. That's also why we believe in Liigu that the way we use cars will shift in the upcoming years – car ownership will be replaced by having cars as a service.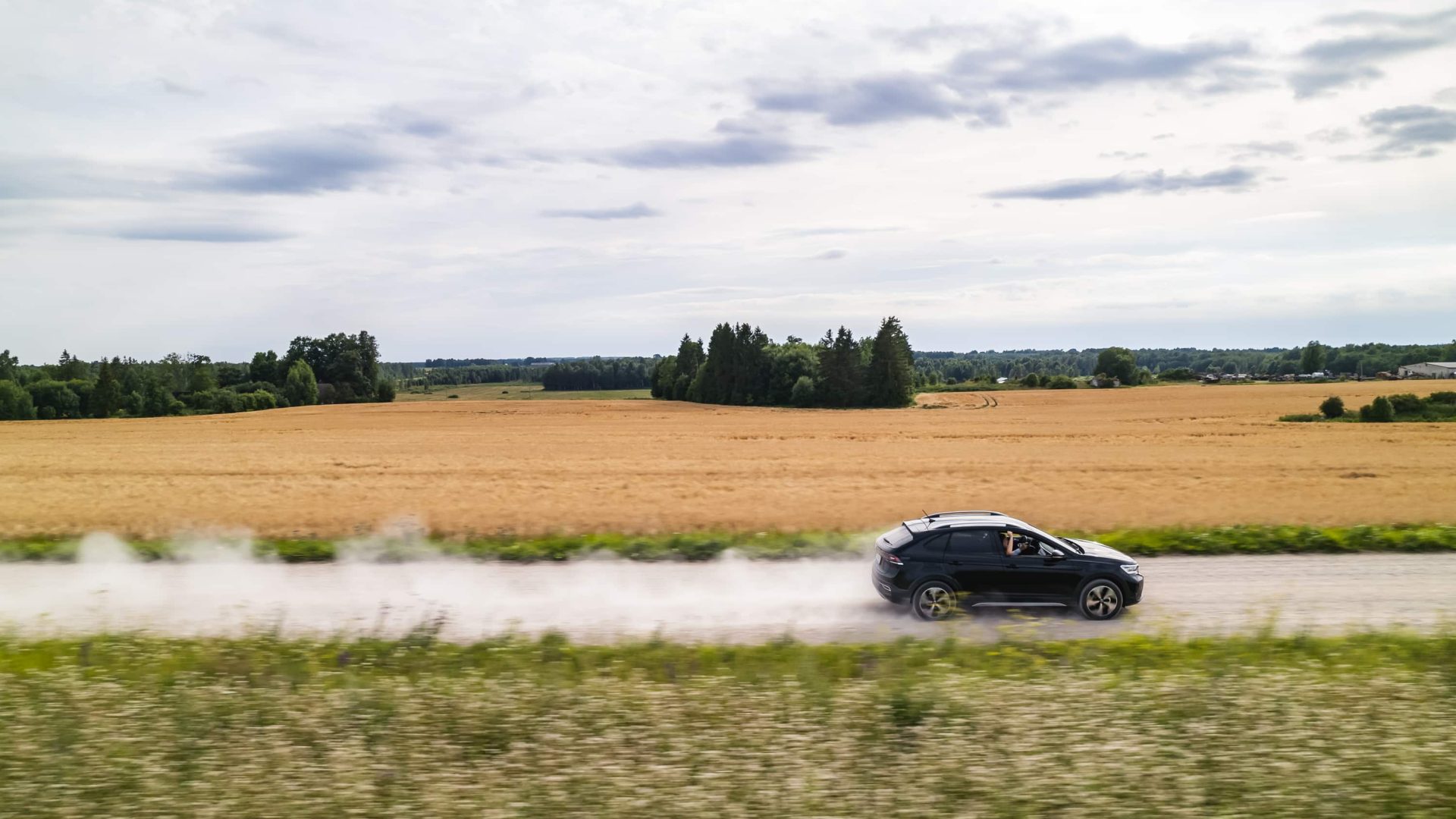 Modern customers' needs have changed
In a dynamic world, where people are constantly on the move, owning a car does not necessarily respond to the customer's needs. They can't or don't want to take their car everywhere they go because it can be expensive or inconvenient. Yet the car is still seen as one of the most comfortable modes of transportation due to the flexibility and privacy it offers. So customers are looking for alternatives to have the convenience and freedom offered by a car without having to deal with a machine constantly parked in front of their house.
What is more, buying a car gives a person the freedom of movement, but it often comes with huge costs. Both direct and indirect. It requires time and knowledge as well as money. Buying or leasing, and then maintaining a car is a big responsibility. Time is the least replaceable asset and could be spent instead towards activities we enjoy the most. Also the time for acquiring the knowledge about it could be rather spent on learning about things that fulfill us more than knowing about "what to know if you own a car".
That's where Car-as-a-Service (CaaS) comes in. CaaS and other shared mobility service models give people an opportunity to use a maintained car on-demand, wherever and whenever they need. Owning a car becomes less attractive when there are possibilities to get the same perks with much less effort.
The European shared mobility market is growing and is expected to reach over 5 billion euros by 2030. A recent McKinsey & Company consumer survey on mobility across seven European countries shows that in the future we will have fewer private cars, preferring shared mobility instead. Car-as-a-Service is a growing trend as both mobility companies and customers are realising its convenience and the possibilities it offers.
Car is an instrument, not a status symbol
In the current environment, cars are losing one of their selling points: being symbols of social status. The increasing number of car subscription service providers and the peoples' interest is a sure sign to that. Investing in a car that spends most of the time parked or in a traffic jam is not what people would prefer when there is an alternative choice. Where environmental concerns are leading the change towards more sustainable methods of mobility, youth prefers shared micro mobility methods. 
Cost-efficient small cars dominate over heavy petrol-consuming sports cars. Owning a car is no longer a symbol of status.
Besides decreasing values as a status symbol, car ownership is no longer considered a strict necessity. A study conducted among Baby Boomers and Gen Z consumers showed that only 45% of Gen Z respondents consider owning a car a necessity, a stark 30% decrease from the generation of their parents and grandparents. At the same time, Global Automotive Study 2022 says that 52% of global consumers would consider a subscription model for their next vehicle. This proves that buying or leasing a car is becoming less attractive, while the wish to use a car's services still remains.
Driving and the thriving force behind mobility
Technology is the thriving force behind many of the major developments in various industries and the mobility field is no exception. According to McKinsey & Company's report on technological trends (2022), the interest in smart technologies in the mobility industry has doubled in the last few years. Modern solutions are expected to make mobility services faster, more transparent, and more efficient, thus increasing customer satisfaction and making the services attractive to customers who had previously been hesitant.
According to PwC's report from 2018 – "The car of the future is electrified, autonomous, shared, connected and yearly updated." The change in customer needs and behaviour is motivating mobility companies to make their services technologically advanced and more accessible, confirming PwC's findings. Improved accessibility of shared services decreases the number of cars globally and thus helps to reduce the impact of vehicles on the environment.
Younger generations, who have grown up with a phone in their hand and who see the importance of sustainable transportation and are more interested in sharing than owning, will be the force driving the shift towards a sustainability-oriented mobility model. This generation is used to the digital world and sees the phone as an extension of their hands, they will expect the services they use to comply with these needs. In the future, cars are no longer a product, but a service available on our smartphones. 
Concept for sustainable mobility
The biggest challenge we are facing is how to make travelling over longer distances flexible, safe, and convenient while also remaining sustainable in the long run. One of the solutions is to choose a car sharing service over buying a car. It is a sustainable alternative to owning a car in the long run, because the shared cars are constantly in use and in rotation, meaning that a single car will be used for its full capacity rather than having it parked and on standby for most of its life-cycle.
Shared cars allow for better maintenance, because the companies offering this service need to provide their customers a clean, safe car. Better maintenance in turn means that the cars that are in use produce only the minimal possible carbon emissions and do not leak dangerous chemicals, and the cars are kept in order to last for longer. Further, the companies can make sure that the oil and batteries are disposed of in an eco-friendly manner, the cars are cleaned with accepted cleansing agents, and equipped with the safest and best tires.
Providing a safe and convenient method of travel while making it sustainable and accessible for many people was the inspiration for starting Liigu – a contactless car rental company that can offer a personal car anytime anywhere. We are shaping the car rental industry by implementing high-tech solutions to replace traditional services and making rentals easy to use, accessible, and sustainable.
Our vision is a future, where the convenience of personal mobility and environmentally friendly car usage can go hand in hand. 
Submit your article
for the upcoming Mobility Vision