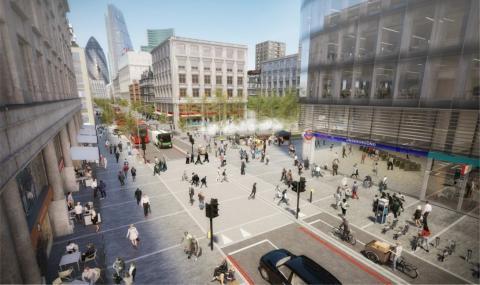 Next Event
Date

09 Jun 2020

Time

PACIFIC TIME
10:00 am - 11:00 am
The health crisis generated by COVID-19 has had a great impact on all aspects of our daily activities. With over 3 million identified cases and over 250,000 deaths from the virus to date globally, the stakes have never been higher. The way we plan and implement the exit strategies will definitively determine our future. Let´s re-activate activities contributing to sustainable development, i.e. healthy mobility habits with efficient and integrated public transport systems at the backbone.
Around 91% of people worldwide breathe unhealthy air, resulting in about 8 million premature deaths annually. Up to 1/3 of deaths from the leading NCDs (stroke, lung cancer, heart attacks and chronic obstructive pulmonary disease) are due to air pollution. Health impacts are largest among women, children, older people and the poor.
We feel this is an unmissable opportunity to change things for the better by getting urban space back to the people. In order to reduce the negative stigma associated with public transport in several parts of the world, public transport and active mobility should be recognised and implemented at the core of climate actions.
This 90 minutes (maximum) webinar in English is free of charge.
Next Event
Date

09 Jun 2020

Time

PACIFIC TIME
10:00 am - 11:00 am
FOLLOW THE MOVEMENT 🚀 #MOBILITYMAKERS
Copyright © 2020 Mobility Makers