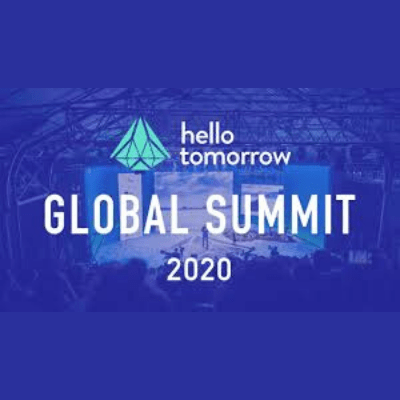 Location
THE CENTQUATRE PARIS
CENTQUATRE, Rue Curial, Paris, France
THE ANNUAL GATHERING FOR THE DEEP TECH ECOSYSTEM
1000 Startups / 1000 Corporates / 300 Incubators & Accelerators / 300 Investors 
Understand and question tomorrow
From moving around in our ever-growing cities to colonizing our solar system, our spaces just got a whole lot bigger. What are the solutions bringing closer, both societies and outer space?
#Mobility #Aerospace #Aeronautics #SmartCities
Inspired by Nature, fuelled by research, new solutions are changing the rules. The deep tech revolution to save our planet is underway.
How radically must we change our behaviours to hold climate change in check?
#Food&Ag #NewEnergy #Newmaterials
Curing diseases, fighting epidemics, extending life, without shying away from the ethical challenges; our societies are at a tipping point. What will it mean to be human in 30 years?
#Healthcare #Wellbeing #Biotech
Robotic dexterity is shaping the future of work. Powerful quantum computers force us to rethink our idea of society. How can we design the ever-growing link between human and machine?
#Robotics #AI #AdvancedComputing
SERENDIPITY CAN BE ENGINEERED
Connect with the right people in a unique setting
Attend an unconference session
Take time out from the official program and join one of the informal sessions with fellow attendees and startups to have an open discussion on a chosen challenge in business or deep tech.
We've teamed up with Pint of Science for several debate sessions. To what extent should we merge human with machine? Can we balance food security and sustainability? We want your say on some of the most pressing societal questions in science and technology today.
Connect with our networking tool
You'll be able to connect with every participant, exhibitor, partner and startup using the filters to guide you and find your perfect match!
Copyright © 2020 Mobility Makers