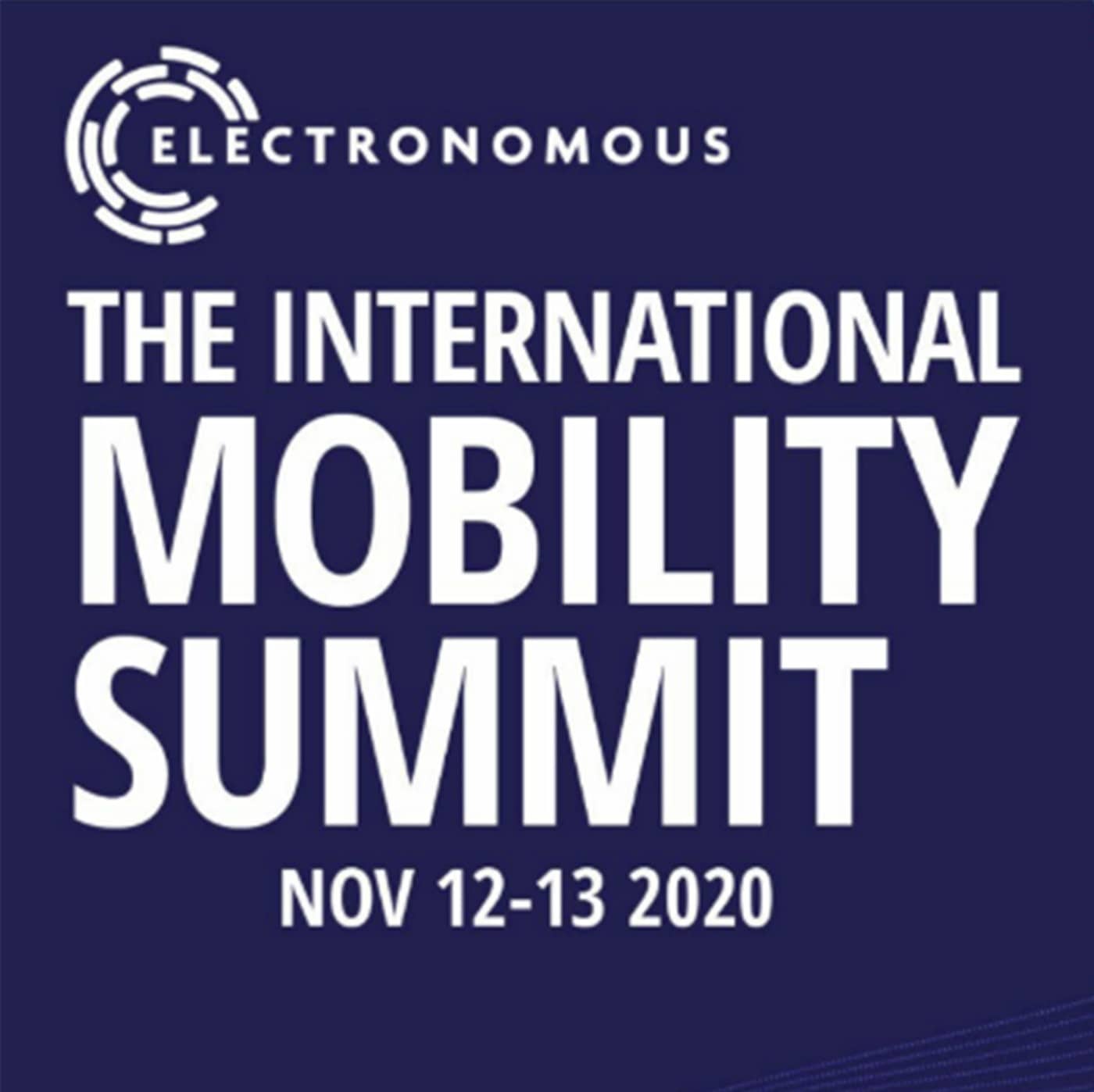 Next Event
Date

12 Nov 2020

Time

CET Time
11:00 am - 5:00 pm
WHAT'S IT ABOUT?
Electronomous is one of Europe's leading Mobility & Smart City Events. This International Summit brings together Global thought leaders, Disruptors, Innovators, & Policy Makers helping them to create meaningful and valuable connections in this new era of Mobility. We create a platform for participants showcase their cutting edge technology to the mobility community & Smart Cities globally.
EDUCATION -> We help foster cross pollination of ideas between sectors within our community.
NETWORKING -> Create connections between the shape shifters of the tech world with the Global Mobility & Investor community.
CLEANTECH -> We are a Champion of Cleantech initiatives.
DO BUSINESS ->We create an effective business platform to build and forge relationships to guarantee a high level of ROI.
GLOBAL -> Network with Delegates from Dubai, The UK, Silicon Valley USA, Germany, France and many more.
SMART CITIES -> We help to share knowledge and to improve the policy direction of cities in the mobility space.
SHOWCASE -> We are the platform for Innovators, Disruptors and Entrepreneurs to showcase their cutting edge technology.
COLLABORATE -> We create a platform to allow Public-Private global stakeholders to collaborate on the Future of Cities.
MOBILITY -> Learn how collaboration will drive a pathway forward for Smart Cities across the globe.
CELEBRATE INNOVATION!
Next Event
Date

12 Nov 2020

Time

CET Time
11:00 am - 5:00 pm
FOLLOW THE MOVEMENT 🚀 #MOBILITYMAKERS
Copyright © 2020 Mobility Makers